Brian and Jenn Belleth – Artistic and Executive Directors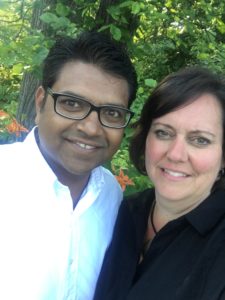 Email – brian.b@yfcwoodstock.com or jenn.b@yfcwoodstock.com
Thirteen years ago, God provided Brian with a vision which was the beginning of K2K Productions with YFC/Youth Unlimited Woodstock.  After pursuing a career in vocal performance, Brian became the Artistic Director of a theatre program for youth which brought together his passion for people, performance and faith.  K2K Productions serves youth in Woodstock & Area who are interested in singing, dancing and acting and allows them a safe and welcoming space to explore faith and share their day to day life in small group experiences.  Throughout these years, Brian's wife Jenn worked behind the scenes to support his efforts, serve alongside K2K volunteers and share her gift of leadership and administration.  In 2018, Jenn was hired by YFC/Youth Unlimited Woodstock to serve as Executive Director of this ministry.  She is thrilled to serve alongside Brian.  As a couple, they are committed to their community and seeing the hope and potential of every young person.  Your financial support and prayers are necessary to support the students God has placed before them.  Thank you for your investment and partnership to share the love of Jesus Christ through K2K Productions, YFC/Youth Unlimited Woodstock.
Kelly Wrigglesworth – Program Coordinator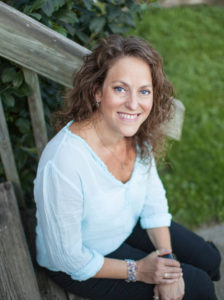 Email – kelly.w@yfcwoodstock.com
It has been a privilege to serve alongside K2K Productions, YFC/Youth Unlimited Woodstock as a volunteer for the past 8 years.  Throughout this time, I have seen first hand the impact of this theatre arts ministry in the life of my daughter and so many other K2K students.  God has been working through leaders and peers in drawing students closer to Him.  I am excited to be a part of this staff team as we build community, character and Christ-centred young people through the arts. We can not do this alone!  Your financial and prayerful partnership with me is what allows me to build into our leaders who support our youth in small groups and annual productions.  Thank you for your investment in the Kingdom through our ministry with YFC/Youth Unlimited Woodstock.